You have finally finished validating your perfect idea for an app. You spent a lot of resources and time to find a problem worthy of solving, did the market research, defined the app's vision, and all the other works to make sure your idea was perfect. And the last thing on your checklist now must be to find a reliable and experienced development partner to realize your dream app. On your quest to find and choose the best app development company for your needs, you will be bombarded with the names of a couple of hundred companies. With such a vast market, you will be left spending valuable resources and time to filter out and choose the best reliable development company for your app idea. Here are a few considerations and tips that can help you speed up the process of going through a massive haystack and help you make an informed decision.
Tips On How To Choose A Reliable Mobile App Development Company

According to SERPwatch, mobile apps are on their way to generating over $935 billion in revenue by 2023. So, a well-thought-out and methodically developed app will play an essential role in the success of your business. With that in mind, you should evaluate how various app development companies align with your brand, mission, vision, and technical requirements.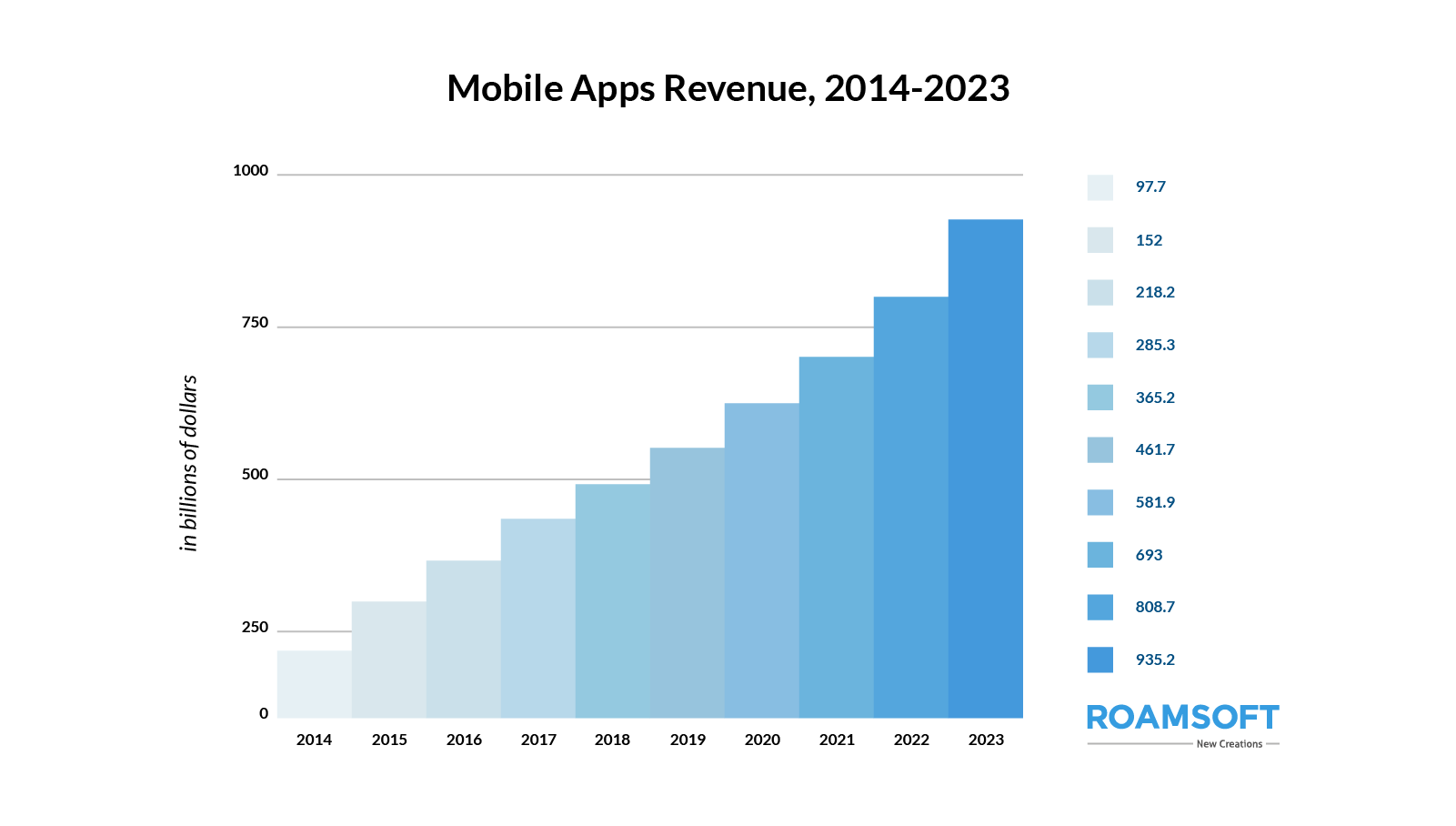 To help you in your journey, we have a few tips to filter and identify the best mobile app development agency. These tips will also help you ask the right questions and understand if the company you are entering into a contract with is the right one for you.
Experience and Credentials

The first thing to look out for in a good app development company is to check the relevant experience in the industry and good credentials to back them up. The best way to judge a company's credentials is to look at online reviews, ratings, and testimonials on the company's website and Google reviews. Certain companies also have an award and or achievements section, which you can also look to appraise the company.
A direct way of verifying a company's credentials would be to contact its clients and ask for feedback. That will give you an idea about how and what type of brands they have served. By doing so, you will also get a peek into the challenges they have overcome and what technologies they have used in their previous projects. A good app development company will always have strong and positive feedback from its clientele and are up to date on the latest trends and best technology available in the industry.
Portfolio and Demo Apps
A portfolio is a visual representation of a company's technical expertise and domain knowledge. Most established development companies will have a portfolio to showcase and a few apps for demo purposes. You can contact them to give you a walkthrough, and this will provide you with better insights into how an end product from them will look and feel.
Cost-Effective and Client-Centric Approach
Some factors that determine an app's cost are its features, level of complexity, and the time it takes to create the app. Every business intends to earn high value at a low cost. But a quality product comes at a cost, and a conflict of interest arises. A well-recognized company with global acceptance will charge higher prices for their services, but you can be assured that you will receive the best-in-class service from them.

A company with a client-focused business model will value its customer and provide the work to satisfy all your needs to help you achieve your goals. It is also in your best interest to look out for companies that cater to businesses similar to yours. If you are a startup or SMB, look for a development partner with a proven track record of helping such companies.
Delivery Management and Post-Launch Support
another crucial factor to consider. An app must hit the market fast and create maximum impact as soon as it is available to the end user to meet your business goals. It is possible when the development company has a sound project management framework such as Agile combined with the best-in-class development ideologies and practices such as DevOps and CI/CD methodologies.
Effective communication between you and the company is vital in all the stages of product development. What may be a well-designed app that meets the end-users expectation today may not be so after a few months. Apps must constantly be updated to improve customer experience and satisfaction. To meet these, you will need to discuss the post-launch support the development company of your choice provides. It is better to have a long-term contract with your technology partner to fix bugs, improve app stability, and address future feature implementations to improve customer satisfaction and experience.
In Conclusion
Your ideal app development partner should have the ability to develop apps on various platforms such as iOS and Android and also experience in cross-platform development and knowledge of the latest technology used in the industry, such as Flutter, React Native, and more.
Keep up with the latest UI/UX design trends. Provide unique and custom solutions with effective QA and testing measures.
Keep you updated throughout the progress of your app, ensuring effective and flawless development of your app while also making sure to deliver the app within the budget and schedule.
In short, the company of your choice should be able to deliver value and cater to your needs at a reasonable cost that benefits your business outcome.
Are you searching for a reliable technology partner to create your app and bring your business ideas to life? We at Roamsoft Technologies are a leading mobile app development company committed to providing high-quality technology platforms for startups and SMBs.

Our team of highly competent developers can cover the complete product development cycle from research and planning to future feature updates and maintenance. Contact us today to discuss how we can help you realize your perfect app.


Was this article helpful?