The generation we live in is clearly, 'Luxury To All'. Technology is now within everyone's easy reach. Smartphone and internet penetration are paving the way for e-commerce services via apps and other digital touchpoints. But the last decade has seen a massive shift in consumer behaviour where a myriad of home/corporate services is expected to be delivered with the clap of a pair of hands. There calls the birth for a quick-commerce / on-demand delivery!
Our lifestyles have taken a drastic shift and modernised and this business of q-commerce and hyperlocal delivery is undeniably skyrocketing. The emergence of E-commerce had many driving factors like the Shop from home comfort, Planned Deliveries, customised food delivery, event management as a package, housekeeping excellence and more. The Covid-19 pandemic has been a huge factor in normalising this modernised lifestyle. But due to this newer trend of q-commerce, there has been a tangible supply chain disruption.
What is q-commerce?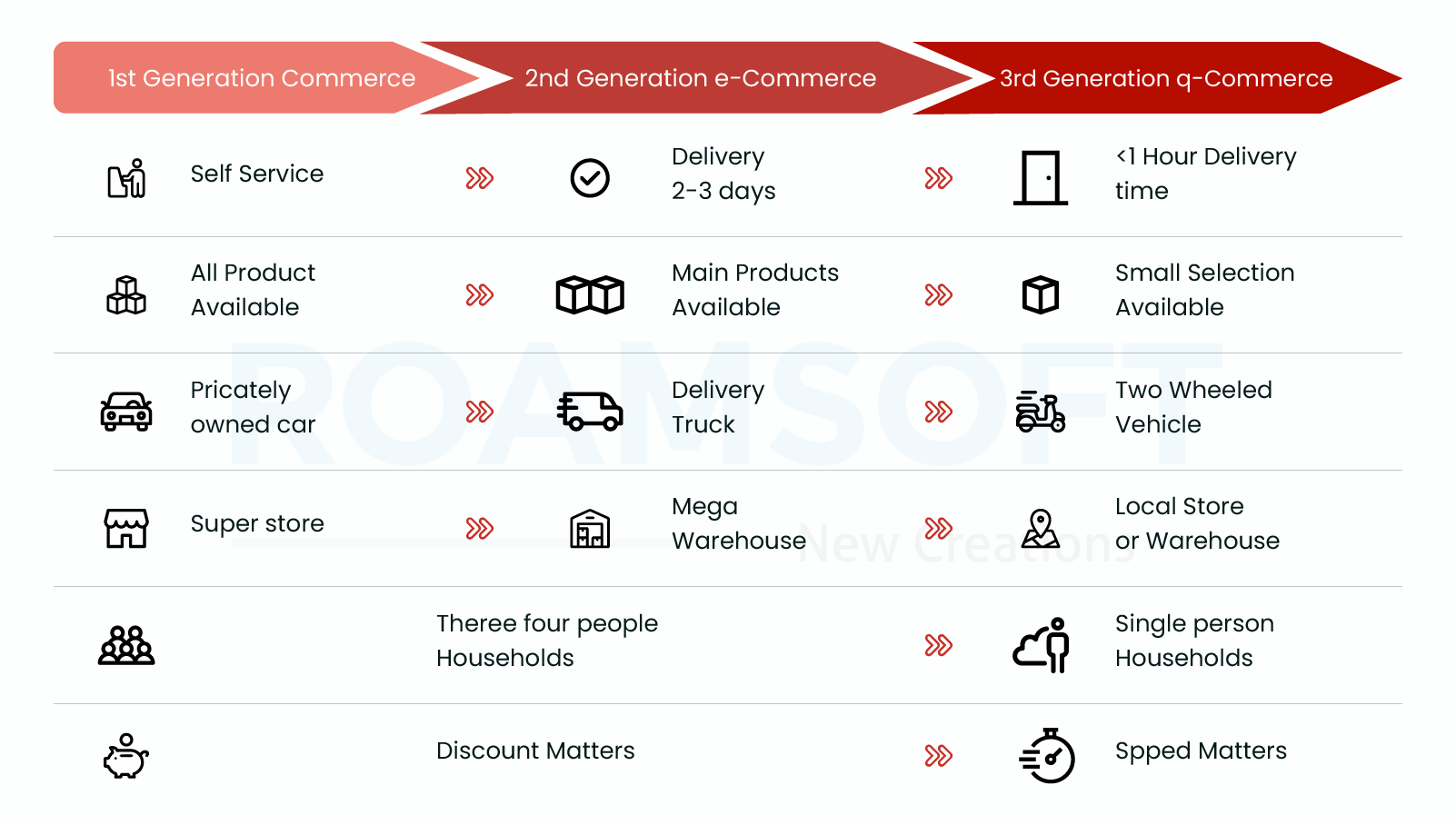 Quick commerce is the golden child of E-commerce where delivery of consumables/goods is expected within a span of 30 to 45 minutes with a currently nominal delivery charge.
Swiggy and Dunzo, zepto, Instacart, Gorillas, and Blinkit are some of the key players in this new ground. There are crucial growth drivers for the rise of the quick commerce market and they are, consumer behaviour from value seeking to convenience seeking, small-sized purchases compared to wholesale/bulk purchases, unplanned ordering behaviour and the Covid-19 Pandemic.
India's quick commerce sector is expected to grow 10–15 times in the next five years to become a $5 billion market by 2025, according to new reports by a consulting firm called RedSeer.
What's the Need for Speed?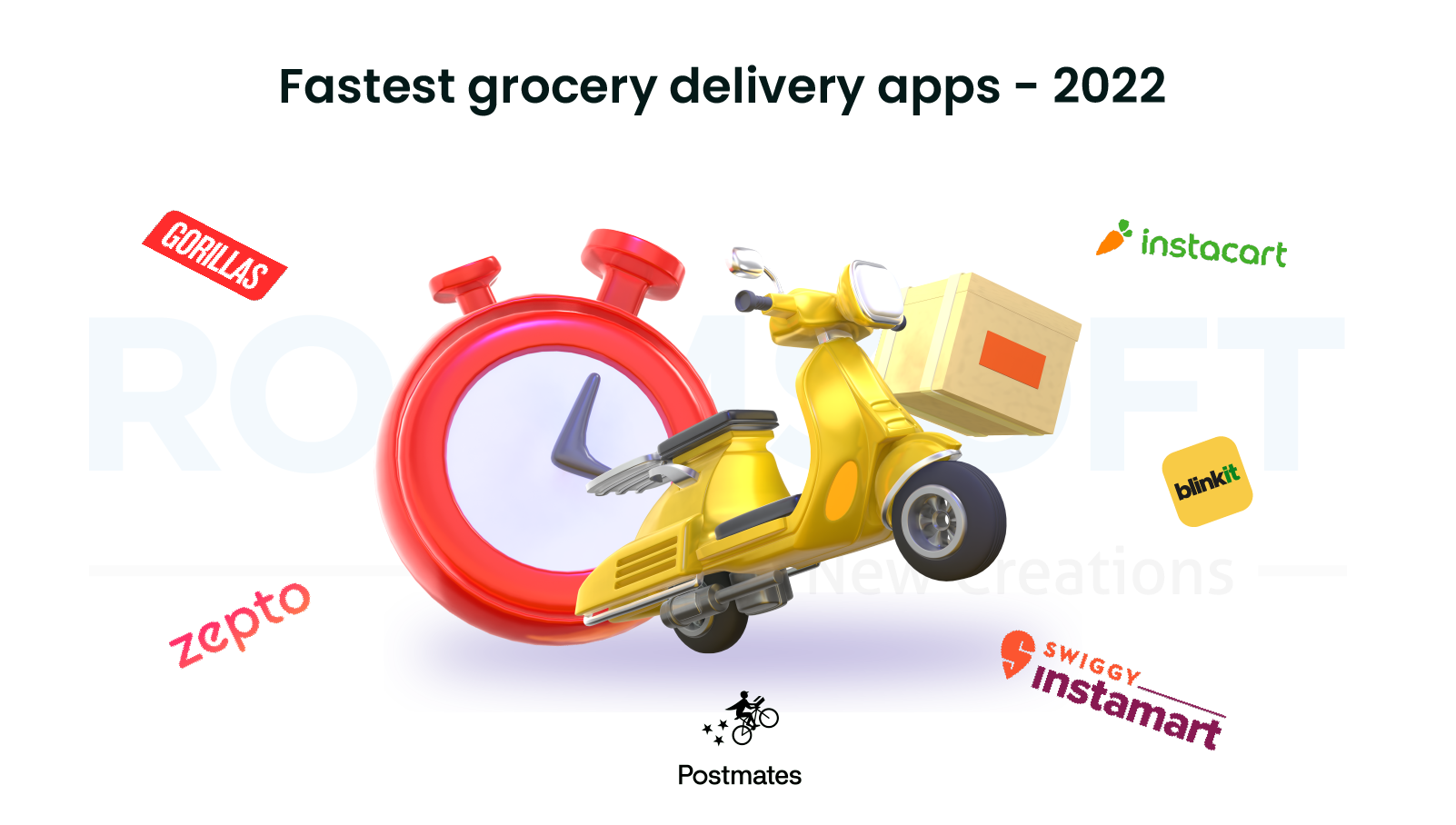 Remember Aladdin and the genie? Aladdin randomly orders and Genie magically brings in everything with a swirl and a finger snap. Expectations have risen. Business strategists feel, "Speed is a crucial differentiator and pioneers of e-commerce are already addressing this need". BlinkIt literally means we give you stuff in the blink of your eye. Grofers elevated to Blinkit promising 10 minutes of grocery delivery. Although this trend was trumpeted majorly in food and grocery deliveries it will soon be adopted for other essential services as well. Meanwhile, the rates of these services are expected to surge.
Is there an obsession seen with q-commerce in the market?
A study says, 41% of consumers are willing to pay for same-day delivery while 24% of customers could even pay more to deliver their items within a one to two-hour window. Clearly, comfort has taken the throne. Have you skipped a few items on your monthly purchase? There's no panic as you can get anything anytime with q-commerce. Customers are ready to pay in, direct proportionality to speed. In fact, the 'post-purchase' customer care services also have fast-track subscriptions. For example, Customers under Airtel Black plans are promised quicker servicing and are lent a hotline to the customer support desk. These days, speed has found essentiality in all services offered to customers' busy lives.
How is q-commerce Processed?
The cornerstone of q-commerce is strong and smart inventory management. Besides this the regular departments of e-Commerce starting from Robust Apps, Operational management, and mitigating vendors, all play a vital part. A prolific eCommerce store, hassle-free checkout page, and grievance redressal are also equally important. But for q-commerce which demands hyperlocal delivery, you need a large and scattered horizontal hub of distributors and a dedicated team to process dispatch and delivery. Following the emergence of q-commerce, there are software providers just for the on-demand delivery management cycle. Planning Software for your Logistics with Riders Real-Time Tracking, Geocoding, Data Analytics, Identifying demand, Data Security, and Real-Time Alerts are all pivotal.
q-commerce is like what 20–20 is for cricket. Choose the right ERP, perform product assortment with respect to demographic needs, tie up horizontally with other complimenting apps and it's done.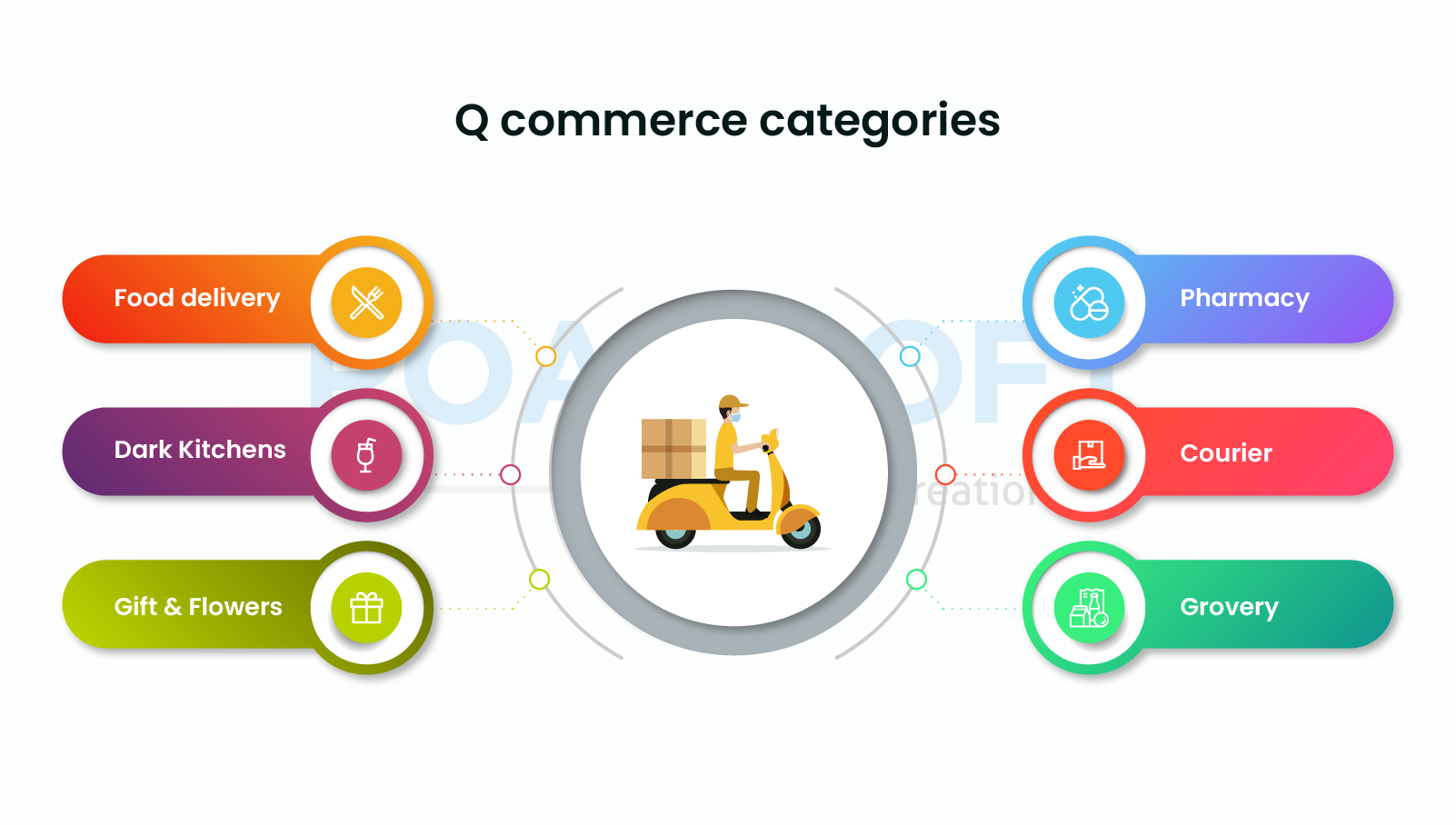 Quick Commerce, the game changer!
q-commerce has already become a global phenomenon. There is a guaranteed surge in sales with q-commerce in your business. With heaps of customer satisfaction that q-commerce brings, it paves way for increased revenue, elevates your brand and gives businesses leverage in the global marketplace.
It's like the cherry on the cake if you can give things quickly. With last-mile and hyperlocal delivery now in the game, q-commerce is only set to grow exponentially.
Planning to move all your offline business to the online ecosystem, this could be the right time as there are a good number of mobile app development companies that offer a white-label solution with your brand.
Interested in getting started with a robust web and mobile app solution? Click here to get a free quote (or) write to us at sales@roamsoft.in.
Was this article helpful?